Biography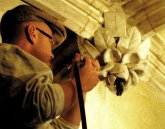 Czech-American sculptor and stone carver Robert Alger is a graduate of the Accademia di Belle Arti di Carrara (Italy) and a professional member of the Stone Carvers Guild (USA).
In addition to his personal sculpture and carving work, Robert has worked on many stone carving projects with Master Stone Carver Vincent Palumbo and on a number of historical restoration projects in the USA.
He helped organize and conduct numerous stone carving demonstrations, and participates in sculpture symposiums. Robert currently resides in the Czech Republic.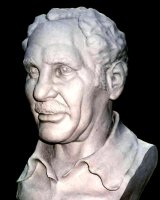 At the age of eleven, Robert began to learn the art of stone carving as an apprentice of Italian Master Stone Carver Vincent Palumbo.
Under his guidance, Robert worked as an apprentice stone carver at the Washington National Cathedral, and later on as a stone carver/assistant on numerous projects. Mr. Palumbo's untimely passing in 2000 ended their 21-year working relationship.